About Us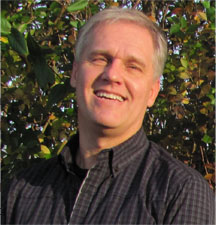 Mpower Financial, LLC launched the cashflownavigator™ web site in 2011 in support of its mission to help empower more Americans to successfully plan for and achieve financial independence.
The company is located in Bedminster, NJ, and was founded by Keith Whelan. Keith, his wife Cindy, and their two sons live in New Jersey. He is a graduate of Columbia University Business School and has over 30 years experience in the banking and financial services industry.
During his career it became increasingly clear to Keith that the financial planning needs of many families are not being met. Financial management is widely considered a critically important activity. However, financial education programs and resources are not well developed in the U.S. , and financial institutions generally take a fragmented and often self-serving approach to offering financial products and advice.
By providing simple financial planning rules and a single tool to measure and manage all of your finances, cashflownavigator™ takes a more holistic approach. It is strategy-driven and focuses on helping you achieve not just wealth but also financial independence.
With these resources, and with the support of the cashflownavigator™ member community, we hope to help more American families achieve the goal of financial independence.